Outdoor Venture Corporation has an innovative leadership team comprised of individuals with extensive business experience in their respective areas of expertise. Each member believes in our corporate values and policies. Together, this seasoned team is focused and committed to achieving our corporate goals by applying a spirit of teamwork, employee empowerment and continual improvement. We know that our customers and production team are the most important people in our company.
J.C. Egnew, Chairman, CEO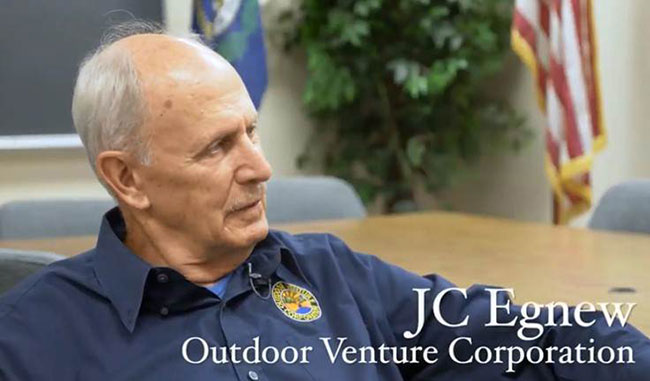 Mr. J.C. Egnew, a former NASA engineer, currently serves as Chairman and CEO of Outdoor Venture Corporation. Mr. Egnew, co-founder of Outdoor Venture, is a former Chairman of the Industrial Fabrics Association International, former Director of the Industrial Fabrics Foundation, a current Director of the United States Industrial Fabrics Institute, (USIFI) and current Director and Chairman of the USIFI Tent Study Committee. J.C. Egnew is responsible for the startup of 5 manufacturing facilities and the creation of more than 1,000 jobs in this area.
In addition to his 33 years of experience of supplying tents to the Department of Defense, Mr. Egnew has also successfully started and operated manufacturing businesses in the automotive supply and consumer markets and understands the importance of customer satisfaction in highly competitive markets.
He was also instrumental in bringing a public library to McCreary County, spearheading a fund raising effort to expand a local branch of Somerset Community College in Stearns, KY, served as the first McCreary County Chamber of Commerce President and donated Outdoor Venture's first building to the McCreary Heritage Foundation which was restored and is used today as a Depot for the Big South Fork Scenic Railway in Stearns, KY. J.C. Egnew currently serves as director or officer for several local boards in the area.
Director - United Cumberland Bank, Whitley City, KY
Director – McCreary County Heritage Foundation Board, Stearns, KY
Former Chairman & Current Member, Industrial Fabrics Association International, St. Paul, MN
Former Chairman - McCreary County Education Foundation, Stearns, KY
Former Chairman - National Institute for Hometown Security, Somerset, KY
Former Director – NATIONAL HUBZONE CONTRACTORS NATIONAL COUNCIL, Falls Church, VA
Former Director - Industrial Fabrics Foundation, St. Paul, MN
Former Director - The Center For Rural Development, Somerset, KY
You can contact J.C. Egnew by using the contact information listed on the Contact Page or by email at
Ray Moncrief, Director, President & COO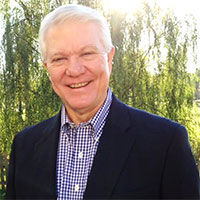 Mr. Ray Moncrief has held various positions within Kentucky Highlands Investment Corporation since 1984 and is the past Executive Vice President and Chief Operating Officer. Mr. Moncrief has in-depth experience in startup, expansion, and divestiture of businesses. He provides technical and management assistance to entrepreneurs during every phase of business development beginning with the creation of their business plans and the startup and capitalization through the expansion of their companies, and the eventual sale of their companies.
Mr. Moncrief also serves as President and a board member of Eclipse Management, LLC, the General Partner of Meritus Ventures, L.P. In addition, Mr. Moncrief is President and Chief Executive Officer and a board member of Southern Appalachian Management Company, LLC, the General Partner of the Southern Appalachian Fund, L.P., organized to make equity investments in small business enterprises as defined by the New Markets Venture Capital regulations of the U. S. Small Business Administration. Mr. Moncrief is a Manager of the Southern Appalachian Fund.
President George W. Bush appointed Mr. Moncrief to the Community Development Advisory Board. This national board advises the director of the Community Development Financial Institutions Fund on policies regarding activities and programs. Mr. Moncrief is a founding director of the Community Development Venture Capital Alliance (CDVCA). CDVCA honored him with a special Lifetime Achievement Award in March, 2004. This award recognized his deep-rooted commitment to using venture capital tools as a means of creating lasting change in the lives of low income individuals and the economies of distressed communities.
Mr. Moncrief is an active Director on six corporate Boards of Directors. He is a founding board member of Southern Kentucky Economic Development Corporation. Mr. Moncrief has traveled nationally and internationally speaking about the use of equity investment as an economic development strategy. Mr. Moncrief is a 1990 graduate of Leadership Kentucky and a 1972 graduate of Louisiana Tech University with a B.S. Degree in Accounting and completed graduate courses at Lamar University.
Brian Dearing, Director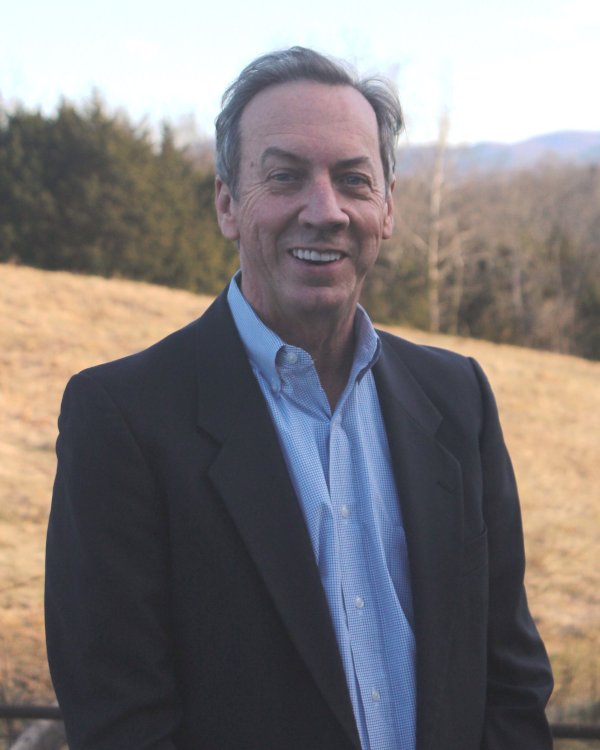 Mr. Brian Dearing currently serves on the Board of Directors for Outdoor Venture Corporation. Mr. Dearing has been providing strategic leadership, revenue generation, and growth in highly-competitive global markets for over three decades. He provides vision and strategic planning abilities to help companies grow market share and profits. He has helped grow companies into desirable, successful acquisition candidates, and is regularly involved in M&A screening and diligence processes.
Mr. Dearing is currently Managing Director and Chief Operating Officer of Development Strategies for Growth, where he provides successful, profitable business execution, as well as marketing and sales activities, to ensure significant sales growth and to improve the strategic position for a variety of manufacturing and engineering clients.
Mr. Dearing has been deeply involved in corporate operations, technology development, revenue enhancement, mergers & acquisitions, and government relations for numerous companies. Mr. Dearing is a registered lobbyist before the US House of Representatives and the US Senate.
Mr. Dearing holds a Bachelor of Science degree in Engineering from Virginia Tech, and a Master of Science degree in Management from the University of Southern California. He was awarded the Hammer Award National Partnership for Government Reinvention by Vice President Al Gore. The national award recognized innovation in government programs and technology. Mr. Dearing currently serves as the President of Lime Kiln Arts, Inc., a 501(c)(3) non-profit corporation.